Put Your Business on the Map
Premier Choice for Billboard, Bulletin, Digital & Wall Outdoor Advertising in Chicagoland
About IMAGE MEDIA Outdoor
IMAGE MEDIA Outdoor is the premier choice for Billboard, Bulletin, Digital, and Wall Outdoor Advertising in Chicagoland. Our plant coverage includes the Kennedy Expressway (I-90/94), Dan Ryan Expressway (I-90/94), Eisenhower Expressway (I-290), Jane Addams NW Tollway (I-90), Tri-State Tollway (I-294 units located North and South of O'Hare Airport), East-West Tollway (I-88), Stevenson Expressway (I-55) and downtown Chicago Nightlife and Entertainment Districts.
Whether you're a local business owner or a media agency for a Fortune 500 client, we invite you to browse our website, download location sheets, or utilize our mapping feature. All of our advertising locations are fully permitted and brilliantly illuminated for optimal viewing. IMAGE MEDIA personnel have the best Chicagoland and general outdoor advertising knowledge in the business. We look forward to being of service.
Let IMAGE MEDIA Outdoor Help
You Start Your Out-of-Home
Advertising Campaign

IMAGE MEDIA is your one-stop shop for bulletin billboards, digital boards, and wallscape advertising in Chicago. We have had the pleasure of working with some of Chicago's most well-known local businesses, multinational corporations, entrepreneurs, and everyone in between!
From helping you plan your campaign and choosing the most effective advertising location, to help you with your billboard design, to printing and hanging your vinyl, IMAGE MEDIA has you covered!
If you have a message you want to display to the general public through one of the most effective advertising channels out there, trust the professionals at IMAGE MEDIA to help you develop an advertising strategy to maximize return on marketing spend.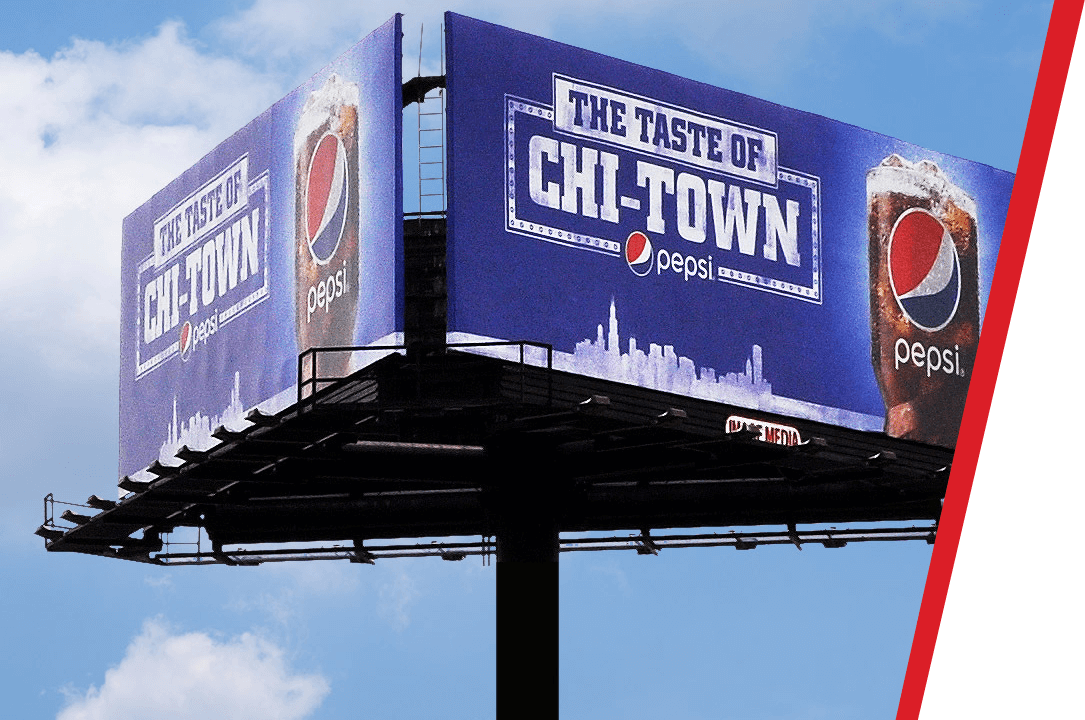 Chicago Billboard, Bulletin
& Wall Outdoor Advertising At Its Best
Outdoor and out-of-home advertising consists of several different media forms that reach potential consumers away from their homes. Bulletins, billboards, posters, and wall advertising are considered traditional out-of-home mainstays and dominate the category.
Other forms of outdoor advertising include transit, bus and train advertising, taxi tops, mobile truck advertising, street furniture, non-traditional marketing, etc. Traditional expressway bulletins and outdoor signage offered by IMAGE MEDIA prove to be a valuable component to an agency media plan, end client, or local business owner.